Now that I had checked into my Hotel I was eager to get started shooting Kyoto. I was a bit hungry but at the same time I did not want to slow down so I briefly stopped in a Convenience store (They are called konbini for short in Japan) next to my Hotel and got a small snack and canned coffee. The Daily Yamazaki konbini would become a regular place for me to visit during my stay. Powered up I hopped on the Subway for Nijo Castle.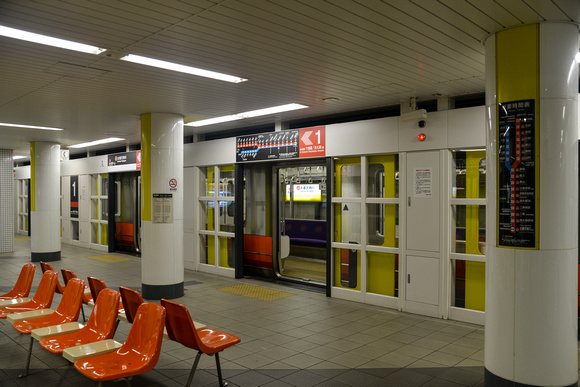 I went to Nijo Castle (Nijo-Jo) several years ago and loved it. I felt like I had spent a hald day there that first time admiring the gardens and taking the tour it is a really interesting place. My first visit to Nijo-jo was before my passion for photography for really reignited though so I was eager to revisit this splendid complex in the heart of Kyoto.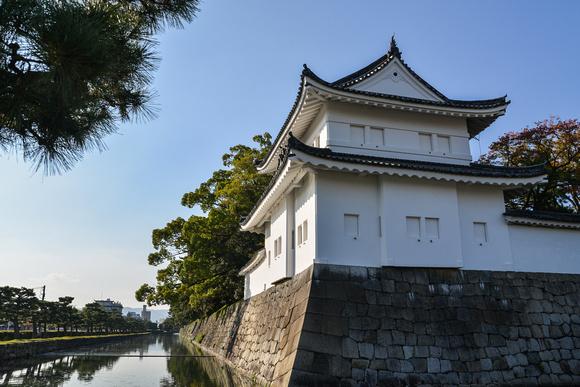 I managed to get to the gate before a couple big tour buses pulled in and unleashed throngs of people. I decided to skip ahead a little and quickly paid my admission fee and entered the gardens to shoot in relative peace. Ninomaru Garden was my first visit within the castle walls. This is really a traditional Japanese garden. There were no flowers in bloom within the garden but the landscape and ponds were incredibly beautiful. This really differs from Western gardens where there tends to be a lot of emphasis on having flowers in bloom year round.
I walked all around Honmaru Palace, Seiryū-en garden, crossed bridges over the inner moat, and took in the views from the walls protecting the castle. The castle was exactly as I had remembered it. I felt like I was just there as the layout was burned into my mind from my previous visit.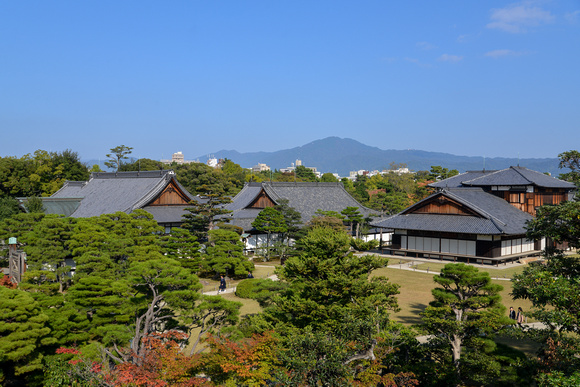 One of my favorite parts of the castle is the beautiful Karamon Gate that leads to the Ninomaru Palace. The details are simply amazing. I spent about 2 hours walking around the Castle and it's gardens and I am sure there is plenty of the complex that I missed but I felt satisfied with my revisit to the UNESCO World Heritage site.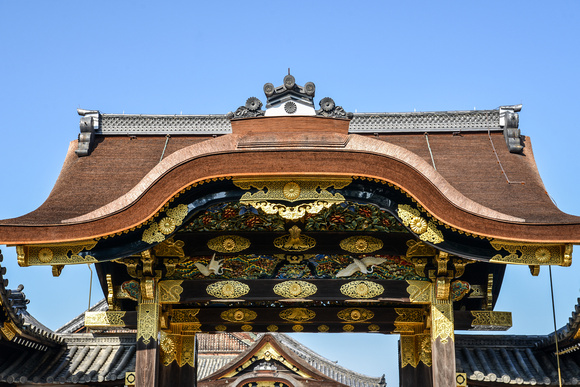 I headed back on foot to my Hotel. It was a long walk but I wanted to enjoy walking around Kyoto a little with no particular schedule or rush to do anything. The leisure time felt great and the weather was perfect. It also gave me a lot of time to explore the Sanjo-dori street area near my hotel. I would ened up visiting that area everyday I was in Kyoto.
I had read good reviews about a coffee place just 2 blocks from my Hotel called Ogawa Coffee. It was a really high end looking place and the crafting that went into things was wonderful. I really took my time there and soaked in the atmosphere I also bought a little bear cookie that was almost too cute to eat but was really delicious.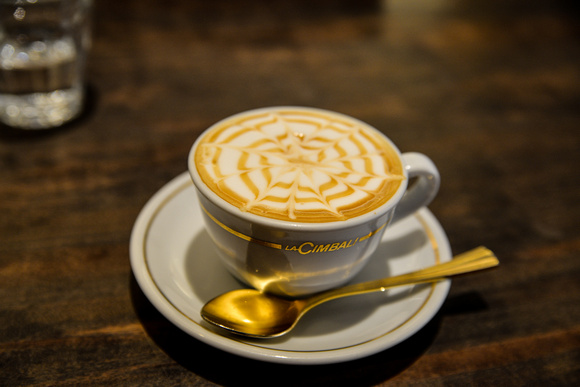 After a little dinner I turned in early for a busy 2nd day in Kyoto.