After my early morning adventure visiting the maneki-neko statues it was time for my long train ride to Odawara. I could have taken the Shinkansen but I decided to take a local train and I am glad I did. There was hardly anyone on the train and it was peaceful riding the train out in the countryside. It really makes you appreciate the beauty of the small farms and little towns that surround the cities.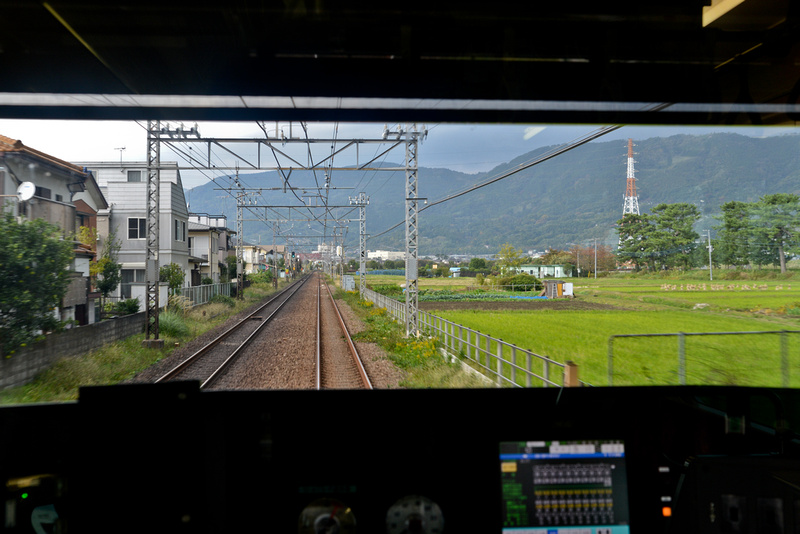 I could not resist a few photo's while I was on the train of course. Above is a photo I shot from the back of the train. The conductor left for the front of the train for a bit. The countryside was so green!
You can actually see Odawara Castle from the station as it sits upon a small hill escalating it above most of the buildings. It was overcast and starting to sprinkle so I moved pretty quickly to the castle itself hoping to beat rain. It was only a short walk maybe 5-10 minutes at most.
The first thing I noticed was a beautiful red bridge going across the moat and into the castle grounds. There were several people feeding the Koi that were eagerly accepting the free food and attention. Though the castle is a reconstruction that really did not matter much to me. It was really beautiful architecture and I could still feel a rich sense of history.
Inside was what may be called a mini zoo... really it was some cages with animals in them. To be honest I did not stop to look. I moved into a little park where people sat and enjoyed snacks. I paused briefly to change my camera lens and shoot the main castle donjon.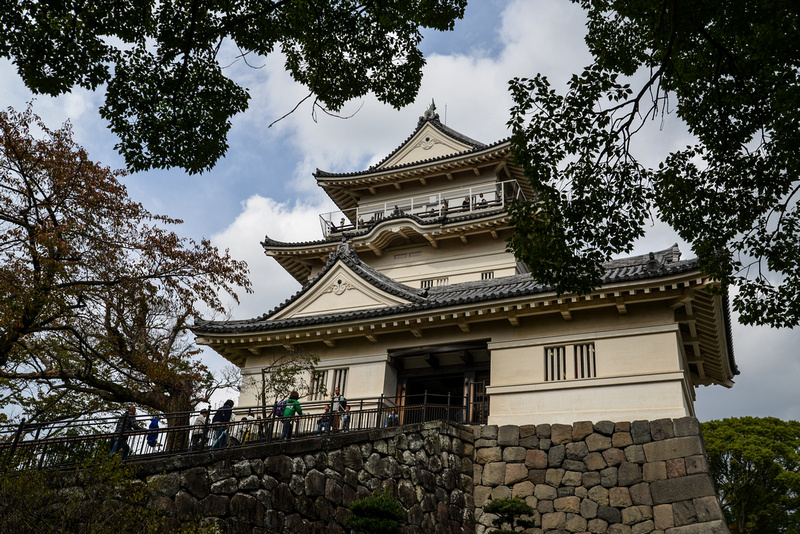 Odawara Castle is one of the most famous castles in Japan. It was home to the Hojo clan and was extremely well fending off attacks by Uesegi Kenshin and Takeda Shingen before finally being defeated by Toyotomi Hideyoshi in the Battle of Odawara back in 1590. There was a great museum inside as well as a gift shop.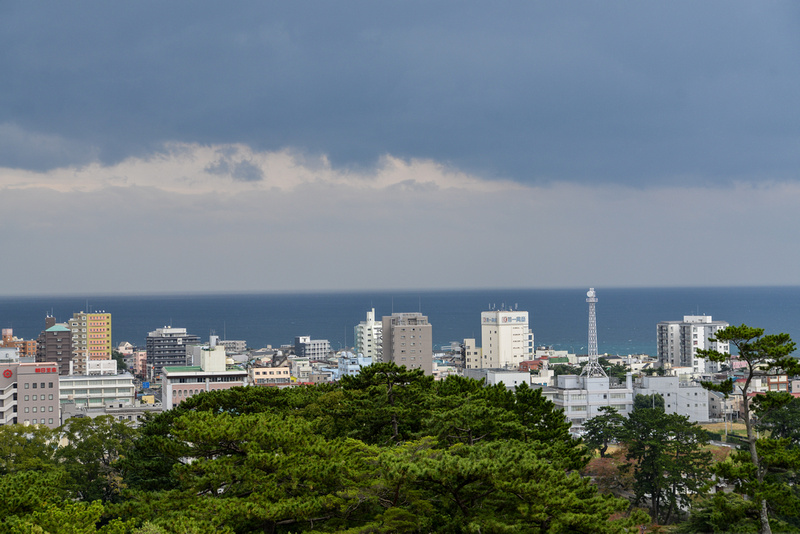 From the top of the castle a 360 degree view of the city, as well as the ocean and mountains. Due to the clouds I was not able to see as far as I had hoped but it was still beautiful.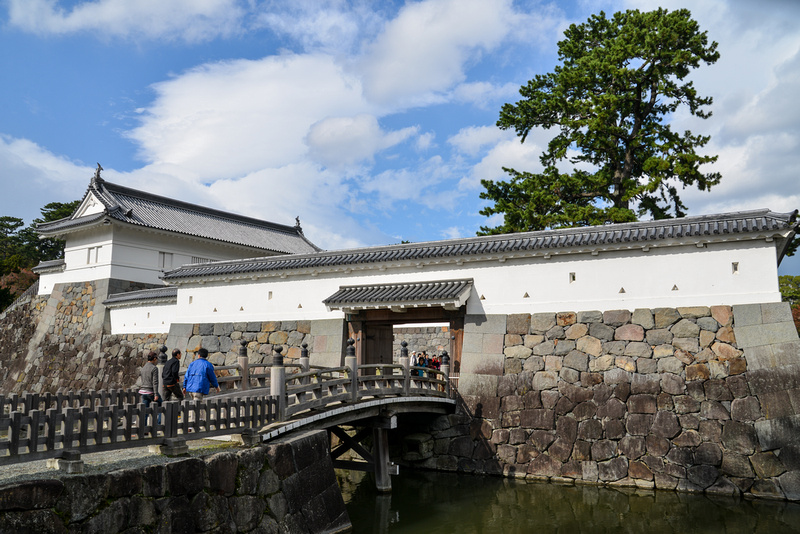 The Castle grounds were really beautiful and it was great to just walk around and soak in the history. I am a little surprised by how few people seem to make this a destination when visiting Tokyo. It was not that far and is really incredible. Maybe the fact it is a reconstruction puts people off but even the few original castle have all been repaired at various times. I was very satisfied with my experience at Odawara Castle.