From the world trade center I walked to my hotel. I studied the maps pretty well the night before and I could see Tokyo Tower so I knew I was headed in the right direction. The area had a good mix of stores and office buildings. There were not as many places to eat along the way as I had suspected. I think compared to San Francisco or NY it seemed like half as many as I would expect for that type of congested area.
My Hotel was located in Shiba Park so I cut through the park. Again I saw wild cats walking around. Japan has so many of them but they always seem well taken care of.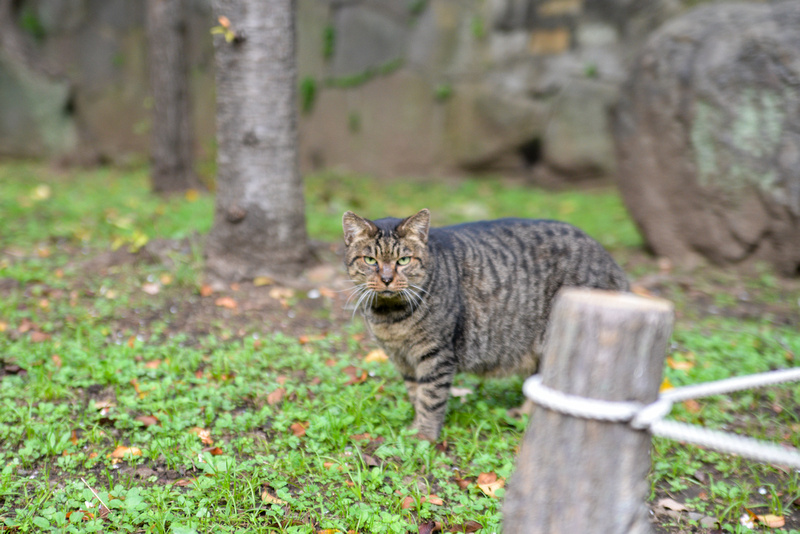 Checking in was a snap. The service was simply incredible. The concierge was really terrific and they upgraded my room to an amazing corner room on a higher level floor with a breath taking view of Rainbow Bridge and Zojo-ji Temple.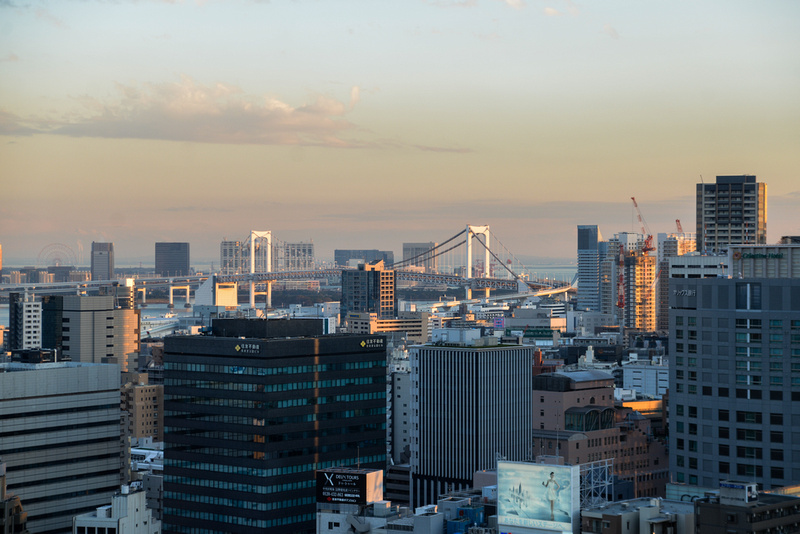 I have to say this was by far the greatest room I ever stayed at. The remote control blinds opening to reveal the amazing views of Tokyo were incredible but maybe my favorite part of my experience was the view from my bathtub. Nothing relaxed me more after a day of walking, climbing, crawling and all the other things photographers do to get a photo than I nice jacuzzi bath with a view.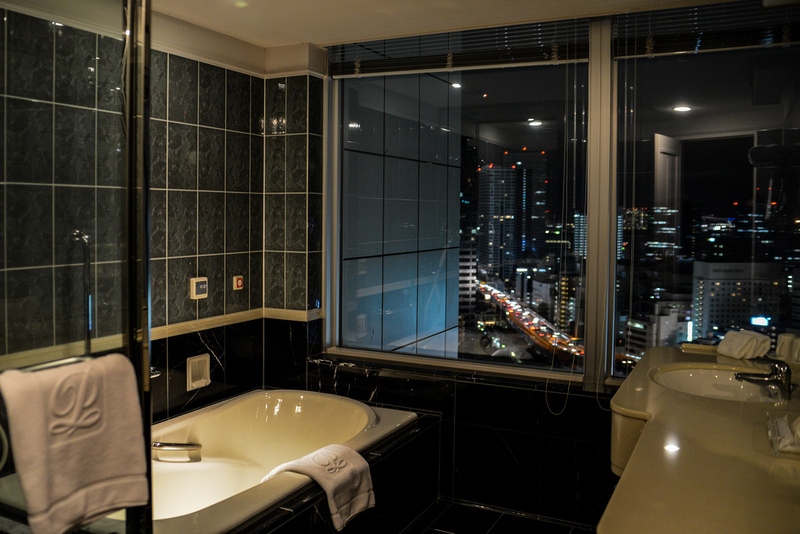 I spent a brief amount of time in my room soaking it in but the day was still too young to turn in yet so I headed out for more adventure in Tokyo. But seriously this is one of the few places I have stayed that made me really excited to return back to a hotel room again. Normally for me a Hotel room is just a place to sleep and take a shower in so I can leave and have fun elsewhere. This Hotel I could enjoy on a whole different level.