Despite being increasingly hungry once I am in photo mode I just can't stop myself. I noticed a Shrine next to the castle and had to check it out. It was called Hotoku-Ninomiya-jinja. It was very lively as it was close to Shichi-Go-San (七五三), which means "Seven-Five-Three" a Japanese right of passage so to speak for children who are age 7, 5 and 3 years old.
At the shrine parents pray for the children's health and good fortune to Ujigami (氏神) the shrines god. A purification rite called "harai" is performed and a shinto prayer "norito" is recited. The Children are dressed in traditional Kimono's and are given a special candy called chitose Ame (千歳飴), which literally translates to thousand year candy.
I really enjoyed the atmosphere of this small shrine. It was a very unexpected side adventure just a few moments away from the castle.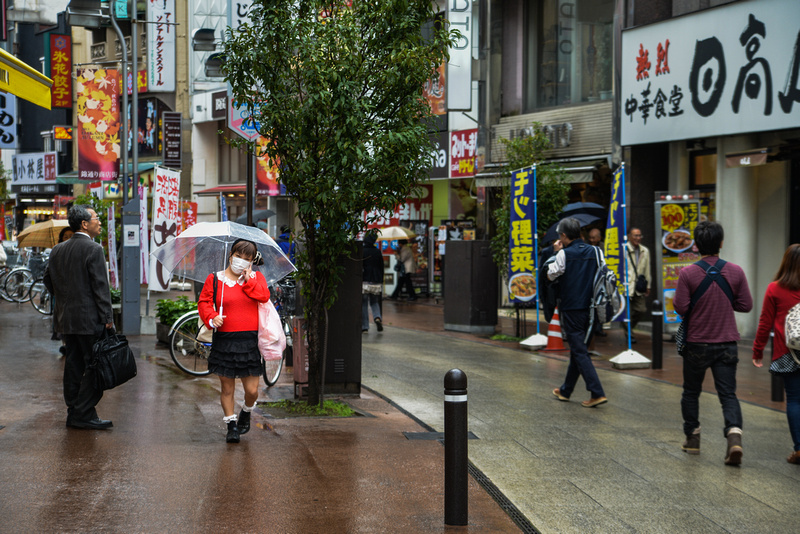 I stuck around for about 15 minutes but it started to sprinkle a little more so I decided to start my walk back towards the station. The area near the station had a number of interesting streets which I enjoyed taking little detours among.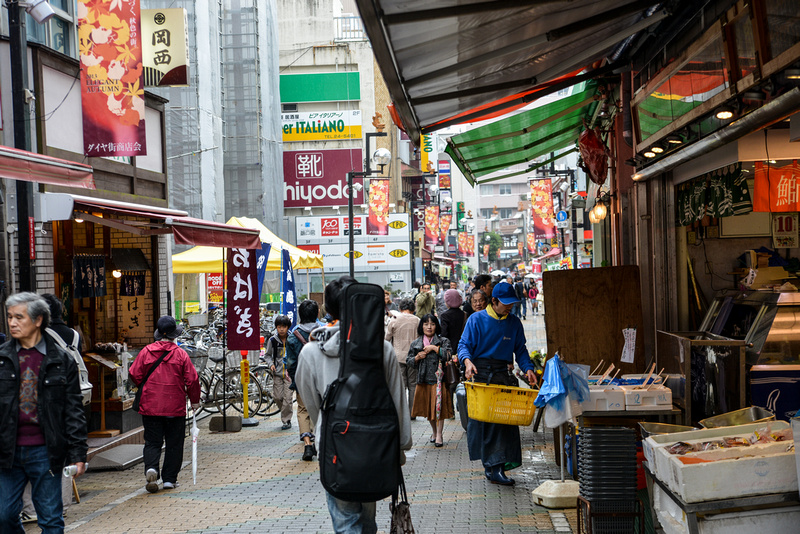 The more I explored Odawara the more I liked it. The pace was very slow and the weather kept alternating between rain and sun. I could easily have spent longer but I still had more planned back in Tokyo and it was time to make my way back to the station.