After enjoying some Starbucks coffee at the Odawara train station I hopped onto a Shinkansen train from Odawara to Tokyo.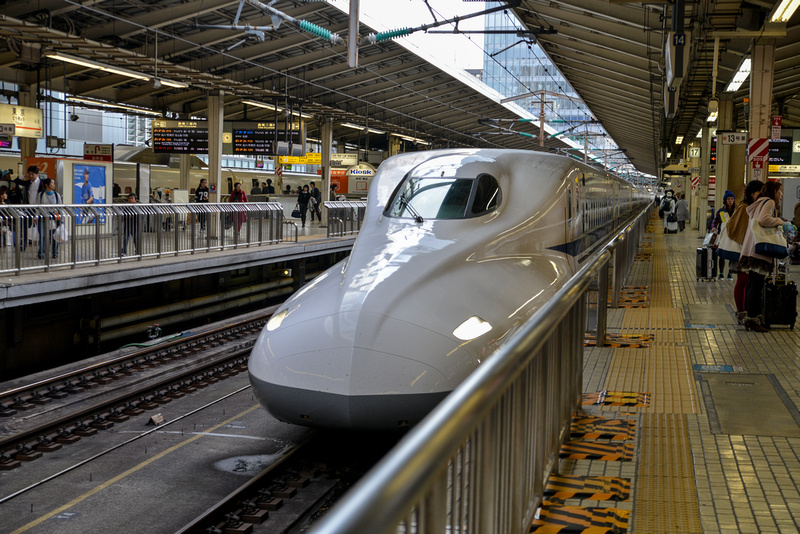 The Shinkansen train made a huge difference in the time it took to get back to Tokyo compared to the slow moving local train. It was so smooth and before I knew it I was back in Tokyo. I would not have changed anything though. I enjoyed my side trip to visit the home of the Maneki-neko and the slow ride through the country setting of Kanagawa prefecture.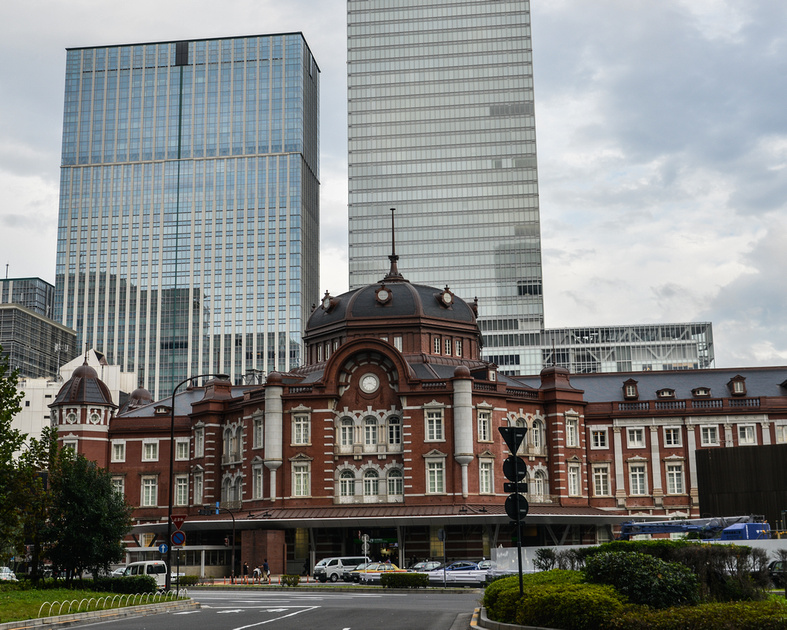 I arrived at Tokyo Station again but this time I decided to walk around Chiyoda ward a little. I really wanted to see the Imperial Palace and the famous Nijubashi bridge. I knew without an appointment I could not tour the palace but that was okay with me I really just wanted to see a few things from the outside was fine. Once I left the station I saw a pair of robots for the famous Robot Restaurant and could not resist a couple pictures.
The downtown was full of expensive stores as it is pretty close to Ginza. The streets were pretty quite though. At least more than I had expected them to be. It was getting a little late in the day at this time. As the sun was starting to set I made quick time to the Imperial Palace for a few photo's of Nujubashi Bridge (Double Bridge)
There were a few people taking pictures but not many. Maybe about 5 or 6 people around. I was a little surprised as it is the most famous bridge in Japan but it was a weekday and kind of late for tourists to visit there maybe...
After my brief visit I decided I would come back again before I left Japan earlier in the day. I enjoyed a peaceful sunset over the moat as I walked over to the Kasumigaseki station and rode back to my hotel.