After my morning walking around Asakusa and Kappabashi area I made my way back to Sensoji Temple. I walked in through the main entrance that leads down Nakamise-dori. Nakamise Street is a roughly 250 meter long street with stops lined up on both sides selling all kinds of souvenirs and foods. This is one of those areas you either love or hate because it is very crowded and lively.
I personally love the energy of Nakamise-dori. I bought several souvenirs there during my stay. They have some really good deals and a huge variety of things but again if you hate crowds this is certainly not a place you would like to linger.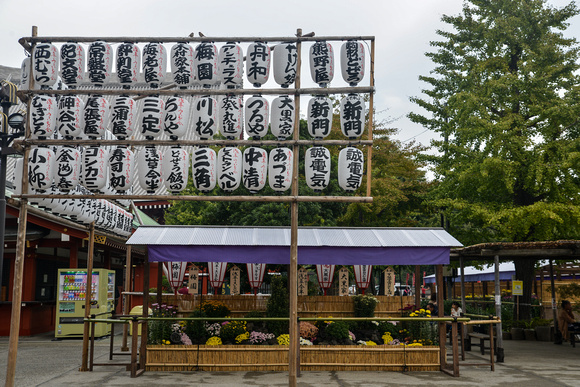 Sensoji is busy on a normal day so on the day of a festival it is extremely busy. There were booths set-up selling food, paper lanterns to enjoy at night and beautiful flowers on display. This was all in addition to the normal variety of things to see and do.
After offering prayers and making a small donation I heard the sounds of the procession for Shirasagi-no-mai (White Heron Dance) and as I turned I witnessed the beautiful dancers with their amazing costumes walking towards the makeshift dance area. With all the people I feared I would have a difficult time seeing the performance as it was kind of chaotic.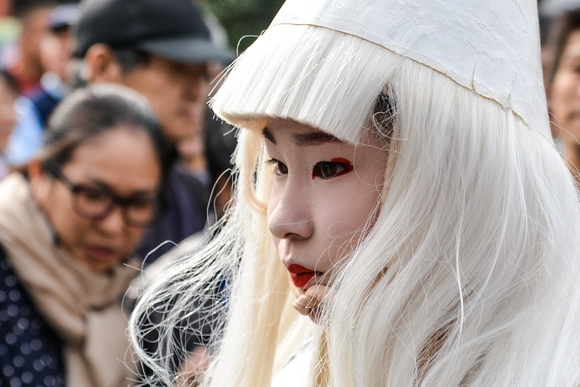 Luck was on my side. I was able to get very close to the action. The crowed really ranged in age from young children to elderly. I saw a few foreigners but not many.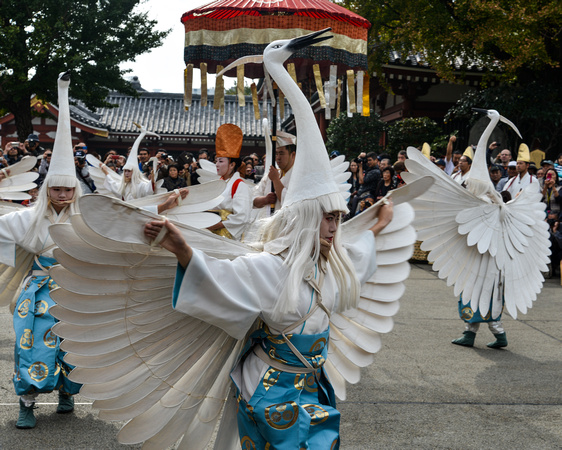 The performance was simply amazing. I felt the dancers really captured the true movements and essence of the graceful heron. It was extremely elegant and well done. This performance was truly a highlight to my entire trip.
To see my set dedicated to Shirasagi-no mai please click here http://kfrates.zenfolio.com/p255795894
It was now time to get ready for the parade. I headed out to the main street and got ready for Tokyo Jidai Matsuri. I will go into details on this next week.