Day 2 in Japan was really my first full day there and I had an aggressive agenda planned. I love getting up early and exploring. When I travel I really want to feel like I live in the area so I walk all the local streets getting up even before the sun rises. As I left my room the friendly staff of the Hotel wished me well. They were always so cheerful no matter what time of day it was.
After walking some side streets and getting to know the area a little better during daylight I decided to head down to the river again. I grew up near water and always feel most comfortable in an area with a river or ocean access.
Near the heart of Asakusa is the heavily travelled Azumabashi (Azuma bridge). I could not resist the beckoning cat at the entrance which would become the theme of the morning. As it was too early to grab a bite to eat I picked up a nice warm coffee from a vending machine near my hotel and drank it along the river.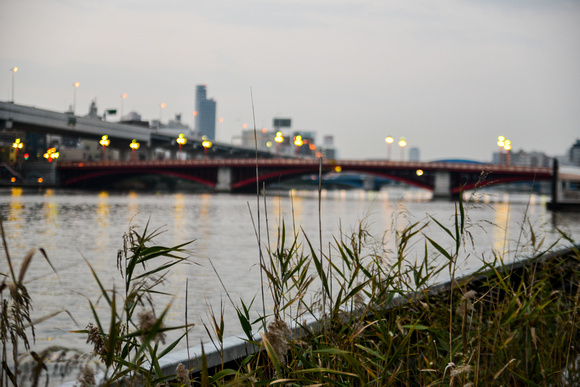 Asakusa is very peaceful in the morning. The tourists show up around 10:00 am in droves. Taking advantage of the quite time I walked along the Sumida River again. I enjoyed the sounds of the birds and an occasional train. There were a few locals jogging or walking their dogs and the occasional feral cat which the park had many of.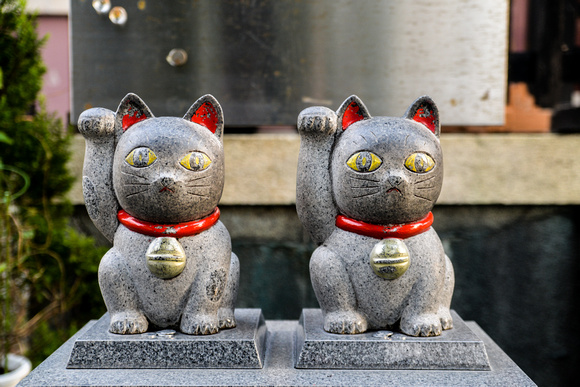 I had read of a small shrine in Asakusa called Imado-jinja. The shrine is one of two shrines in Tokyo that claim to be the birthplace of the famous Maneki-Neko statues that are common around the world these days also known as the "Beckoning Cat"
I arrived at Imado-jinja before the shrine opened but greatly enjoyed the atmosphere. This is a relatively small shrine but surrounded by so many charming cat statues I found myself smiling during my entire time there. A few locals stopped to pray on their way to work or school but mostly I was alone there.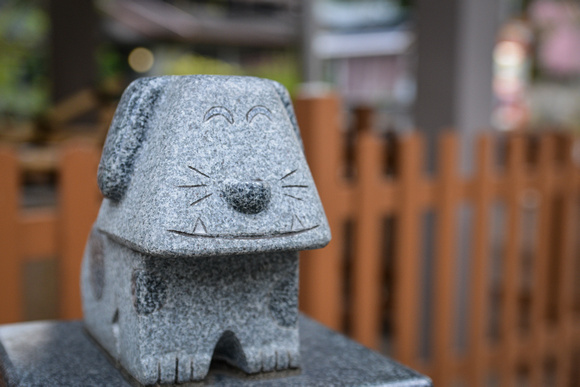 Oddly I found one dog statue at the shrine. I wonder how it felt about living among all the cat statues…
To see more pictures of Asakusa or to order prints please visit my set http://kfrates.zenfolio.com/p678304499
Day 2 will be continued…